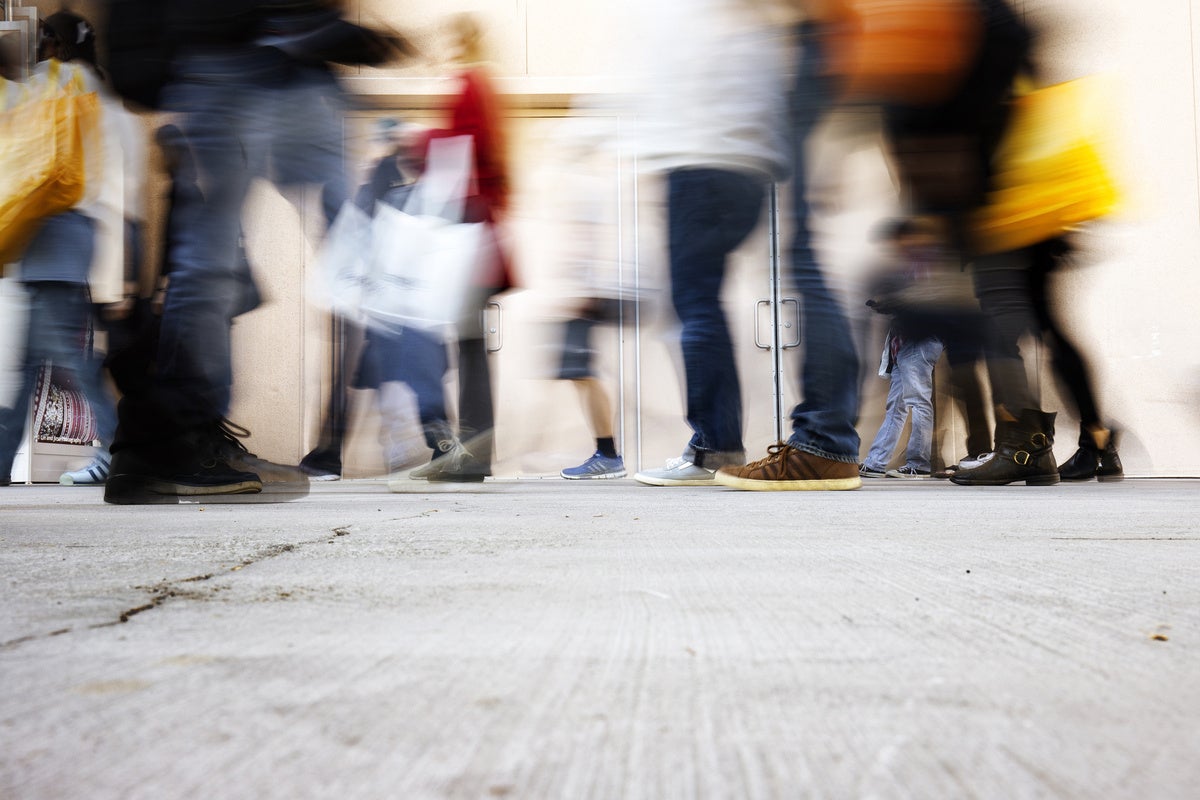 Black Friday is no longer just the day after Thanksgiving. Deals now roll out in a riotous mass at any given time in November.
Just a couple of years ago, most of those early discounts weren't any good. But that's changed.
While the deals that command headlines (those so-called "doorbusters") are typically still available on only Thanksgiving or Black Friday, some worthwhile sales are already trickling out now. 
We've begun rounding up those here, so keep an eye peeled for further updates as the days tick by. We'll add new deals as we spot them. And don't forget: Holiday return windows have just expanded (most will run into early January), so you can buy now and repent at leisure—assuming you can float the cash.
Best early Black Friday tech deals
November 8, 2017: Best Buy has continued its tradition of making a selection of its Black Friday deals live early. We've listed the top deals below.
Our top picks for deals are below, but here are a few things to keep in mind while shopping:
To qualify for Amazon's Prime deals (and earlier access to some of the retailer's limited-time Lightning deals), you can sign up for a 30-day Prime membership if you haven't already done so in the past.
If you plan to buy anything from Newegg, be sure to sign up for a two-year Shoprunner trial, which gets you free two-day shipping and free return shipping on many items. (As far as I can tell, you don't actually have to pay with Paypal at checkout to take advantage of the Shopprunner benefits.)
As always, keep in mind that these deals can expire before Black Friday if quantities run out, so don't wait too long if something appeals to you. This first batch of Best Buy deals is officially slated to end Sunday, November 11.
Amazon Devices
Apple Devices
Apple Watch
iPads
Audio
Headphones
Portable Bluetooth Speakers
Gaming Accessories
Headsets
Mice
Home Theater
Soundbars
Universal remotes
PC Accessories
Keyboards
Mice
Webcams
PC Components
$70 – SanDisk Ultra 2.5-inch 512GB SATA SSD 
PCs
Phones & Tablets
Routers
Security Cameras
Smart Home
Smart doorbells
Smart lighting
Smart speakers
Storage
TV
Holiday return information
For your convenience, we've listed the return information policies for popular retailers. Do make note of the exceptions on their Return Policy pages, however. Some categories of products (like cell phones) have much shorter windows for returns, regardless of the holiday shopping period.
Amazon – "You may return most new, unopened items sold and fulfilled by Amazon within 30 days of delivery for a full refund. During the holidays, items shipped by Amazon between November 1st and December 31st can be returned until January 31st."
Best Buy – "Almost every purchase made throughout November and December can be returned through January 12, 2019." 
B&H – "As a courtesy during the busy holiday season, we have extended our usual 30-day limit on returns and exchanges. Purchases made between November 1, 2018 and January 1, 2019 may be returned or exchanged through February 1, 2019 (or 30 days from date of purchase, whichever is longer). All other standard return policy conditions apply."
Costco – Costco's return policy has no date limits, except for the following restrictions on these categories for electronics: "Costco will accept returns within 90 days (from the date the member received the merchandise) for Televisions, Tuner-Free Displays, Projectors, […], Computers, Touchscreen Tablets, Cameras, Aerial Cameras (drones), Camcorders, MP3 players and Cellular Phones (return details will vary by carrier service contract)."
Micro Center – No obvious holiday return policy. The general return policy is as follows: "Desktop / notebook computers, tablets, processors, motherboards, digital cameras, camcorders and projectors, 3D printers, 3D scanners, and CD/DVD duplicators may be returned within 15 days of purchase. All other products may be returned within 30 days of purchase. Merchandise must be in new condition, with original carton / UPC, and all packaging / accessories / materials."
Newegg – TBD (Ed note: Checking with the company that last year's policy will apply to this year.)
Target – "All electronics and entertainment items must be returned within 30 days for a refund or exchange. For these items purchased between 11/1 – 12/25, the 30-day refund period will start on 12/26. All Apple products, excluding mobile phones, must be returned within 15 days. For these items purchased between 11/1-12/25, the 15-day refund period will start on 12/26." 
Walmart – "As an added convenience for customers, items (Drones, computers, camcorders, digital cameras, digital music players, e-tablets, e- readers, portable video players, GPS units, video game hardware, and prepaid cell phones) purchased between Nov. 1 and Dec. 24 will begin the 15 day return period on Dec. 26."