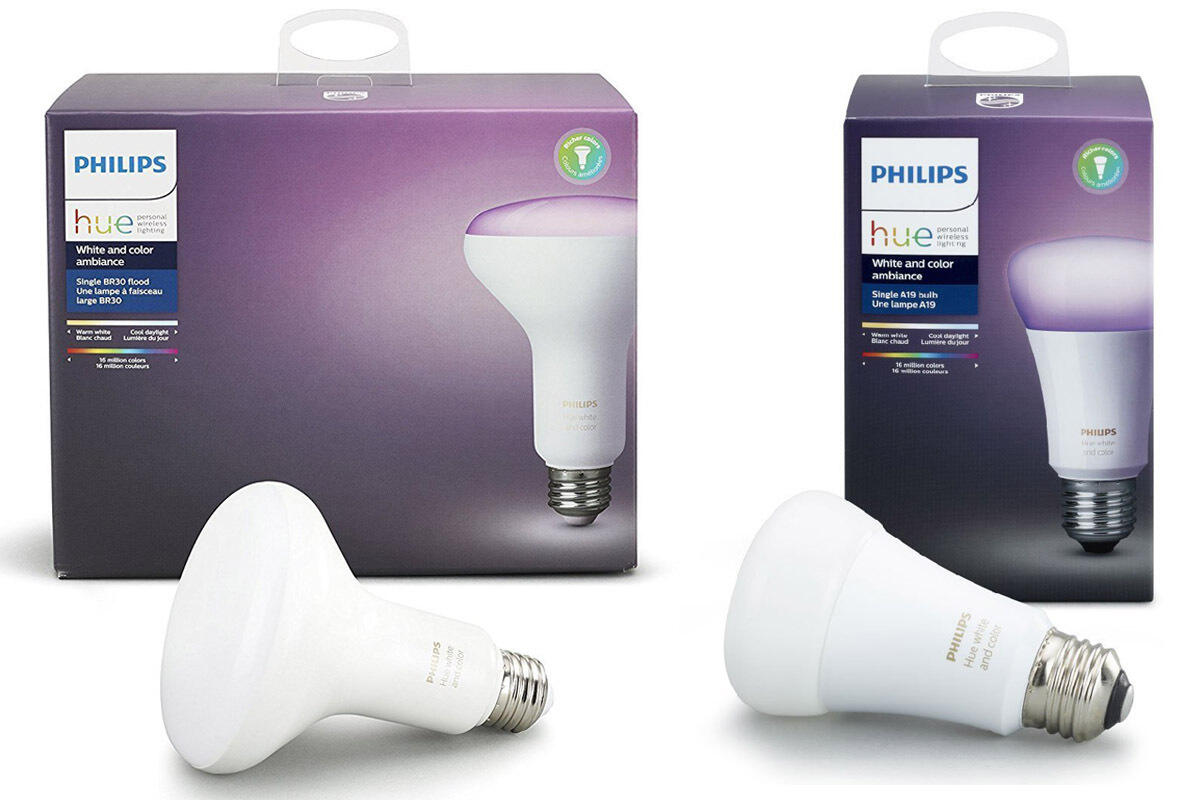 If you're looking to outfit your home with smart lighting, you have a lot of options. But none are better than the original Philips Hue, which is why we've picked them as our favorite color and white bulbs. That greatness usually comes at a steep price, but today Amazon is running a killer sale on everything HueRemove non-product link, with many bulbs, lights, and kits down to all-time low prices.
If you need a kit, you can get this 4-pack of White A19 4-Pack 60W Equivalent Dimmable LED Smart Bulbs for $40Remove non-product link, $10 off its $50 list price. Or of you want a little more variety in your white light, this 2-Pack White Ambiance BR30 60W Equivalent Dimmable LED Smart Bulbs is also $40Remove non-product link.
If you need to expand your current setup to more rooms, single bulbs are also on sale, with the White Ambiance ($24)Remove non-product link andColor Ambiance ($40)Remove non-product link bulbs each hitting all-rime lows.
The Hue Smart HubRemove non-product link, which you'll need to properly control all of these lights you're going to buy, is also at an all-time low price of $48. And if you want a dimmer switch for your wall, that'll cost your $20Remove non-product link. (You guessed it, also an all-time low.)
Finally, if you just want a mood light without changing out all of your bulbs, several Hue table lamps are also on sale. Among them is the Wellness Dimmable LED Smart Table Lamp for $80Remove non-product link, once again the lowest price we've ever seen.
[Today's deal: Amazon's massive Philips Hue saleRemove non-product link]
This story, "Calling all smart home shoppers: This is the mega Philips Hue sale you've been waiting for" was originally published by